Scoring system: F1 1991
This webpage calculates driver rankings after each race using Formula 1 1991 scoring system. First six drivers get points. No points are awarded to drivers who completed less than 90% of the distance.
Select one or multiple NR2003 files with race results. Make sure your results files are sorted in correct order before selecting them.
The results should have been saved after each race from the "STANDINGS" menu tab using the "EXPORT" button.
Powered by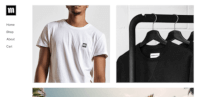 Create your own unique website with customizable templates.